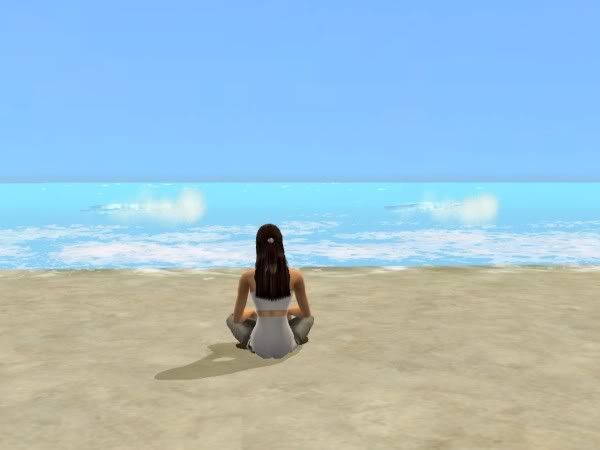 Greetings Gentle Readers and welcome to my Legacy Challenge... within a challenge.
Inspired by other simmers, I am attempting a Legacy Challenge… well sort of. Please, indulge me as I attempt to explain.
I am currently doing a variation of a mixed soap opera and prosperity challenge and I decided to see if I can make it through 10 generations of a Legacy Challenge, with a twist. I will be using a simsef as my Legacy Founder. I will play Shaunna's simher with her blessing of course.
How I will play the game:
For the most part I will not be playing by The Legacy Challenge: New Rules. I never did like to play by rules, but I suppose it wouldn't be a legacy challenge if I didn't follow at least some of them. The heir/heiress will marry a NPC unless struck by a 3 lightening bolt love.

Lot size will be the second largest beach plot and not the largest size 5x5. I have experienced sluggish lots when I use the larger plot size.
I will not be playing any of the handicaps, surviving 10 generations is plenty for me, I doubt I will have pets unless a LTW calls for it... and even then, I will more than likely reroll it. I have had many issues with pets in my game. As for fun things like LTW/IW, I will do my best to get their LTW fulfilled. As for their IW, if the mood moves me then I may attempt one here and there. Graves? That part of the legacy does sound like fun, so I may try for a few of those.
How we will choose the heiress, yes heiress. Each generation will have two children, unless otherwise dictated by their LTW or if ACR takes over. Between the children, a daughter will be chosen to be the heiress. If there are only two boys to choose from, or if there are two girls to choose from… unless I am completely attached to one of the children, I will differ to Shaunna's choice. Oh and yes, this means the last name will be changing from generation to generation.

Thanks for taking the time to read along. Comments and opinions are always welcome, encouraged and needed… yes, I admit, I am comment needy.
Without further delay, I present to you… Shaunna Phish and her legacy…