It was a lovely wedding... until Lynn leapt in to the bride's arms... *le sigh*
We don't have an heiress yet ... time to patch up the relationship... again...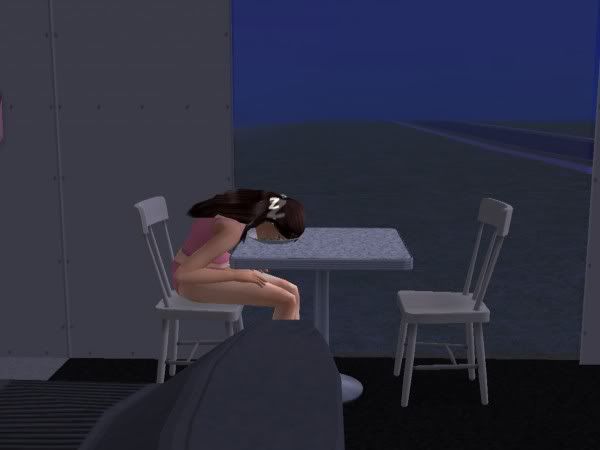 Naturally with all the making up.. we have a little one on the way.. this was one tough pregnancy... keeping her alive was so much work I thought for sure she was having a multiple birth.. especially seeing how I had just put in the TTQ mod the day before.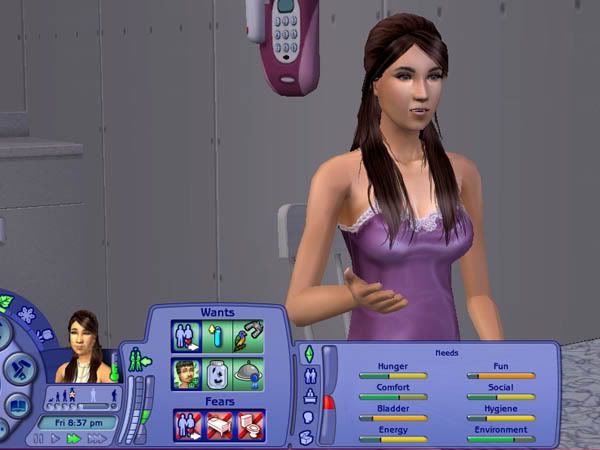 Do you see what I was dealing with? And this is a good moment.. sheesh...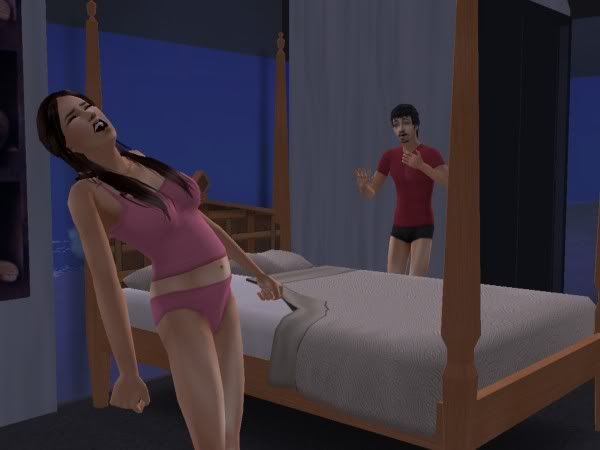 Yet when the moment of truth came...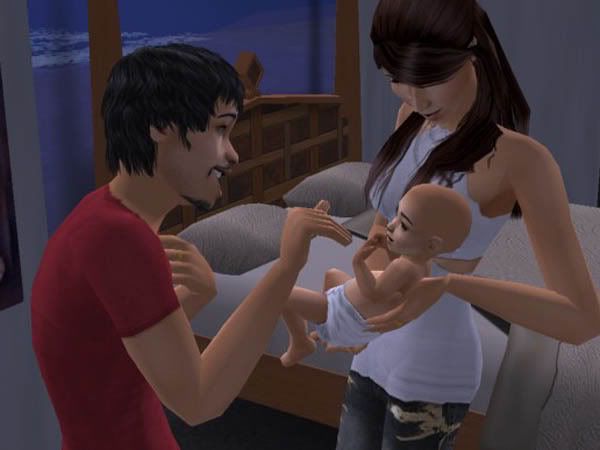 It was only a single birth... darn! that means i have to go through this again... gah!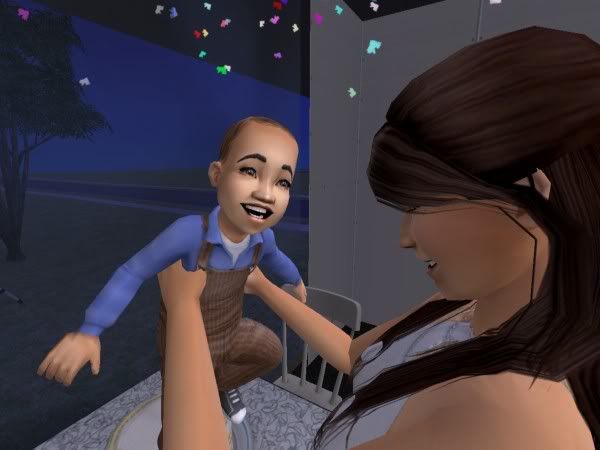 Introducing the spare heir - Sean LeTourneau
I can't wait to see what next week brings us... because this week was tough!
Before I go, a few last things. Forrest did get a job and a few promotions in the job field of his choice and Shaunna got a job as a dance instructor.
See you next week.